Nergens kon ik er ook maar iets over vinden, waarschijnlijk omdat het redelijk simpel is, maar voor de mensen die nog twijfelen, bekijk hier hoe simpel:
Wat heb je nodig?
1. smalle vinger met nagel of klein plat schroevendraaiertje
2. een dopsleutel maat 10
En natuurlijk een set vervangende lampen.
Stappen:
1. Open de kofferbak en die naast het achterlicht een klepje: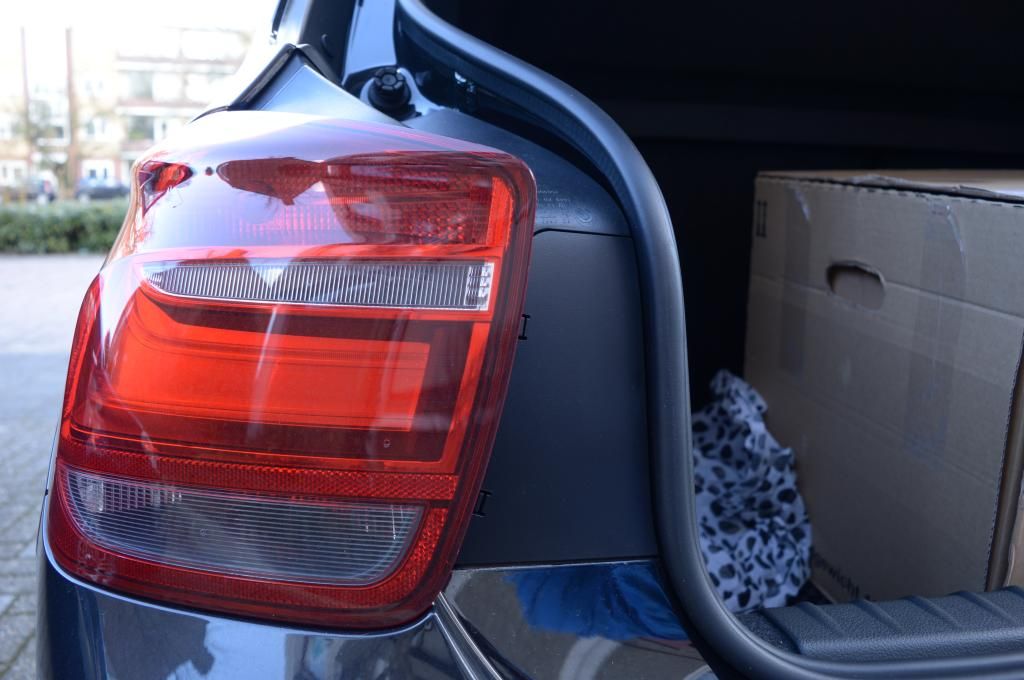 Verwijder deze door met je vingers de haakjes om te zetten en aan het klepje te trekken, of gebruik hiervoor een schroevendraaier.
Resultaat: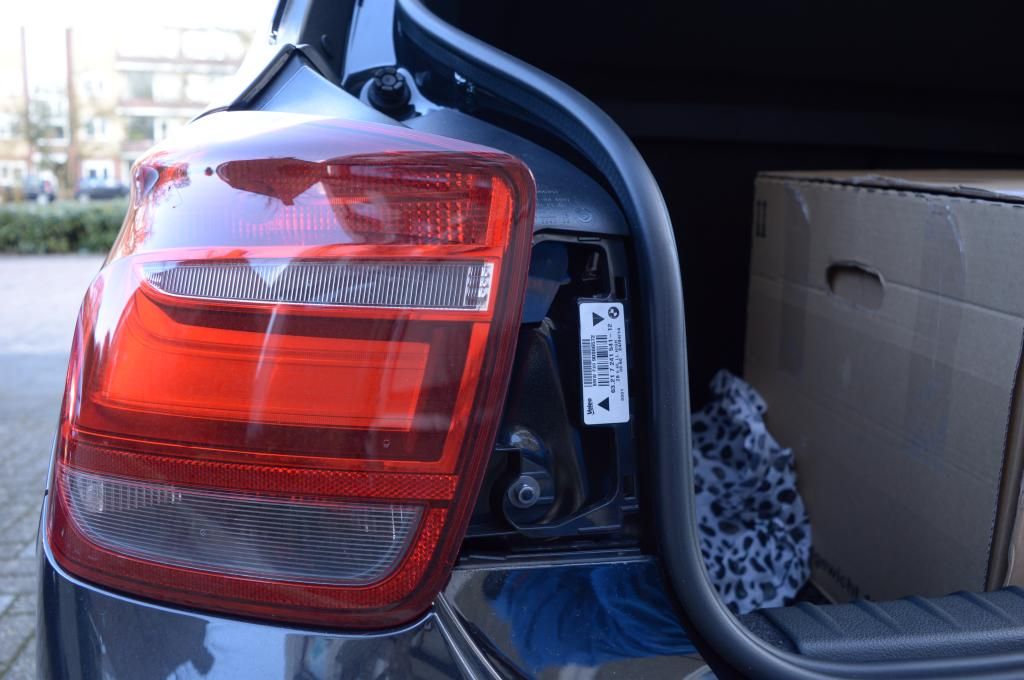 2. Gebruik de dopsleutel maat 10 om het moertje te verwijderen, gewoon met de kracht van je hand. (
LET OP
hou het moertje vast voordat deze in de bumper valt, het ringetjes zit aan het moertje en is dus het beste om hem daaraan vast te houden.)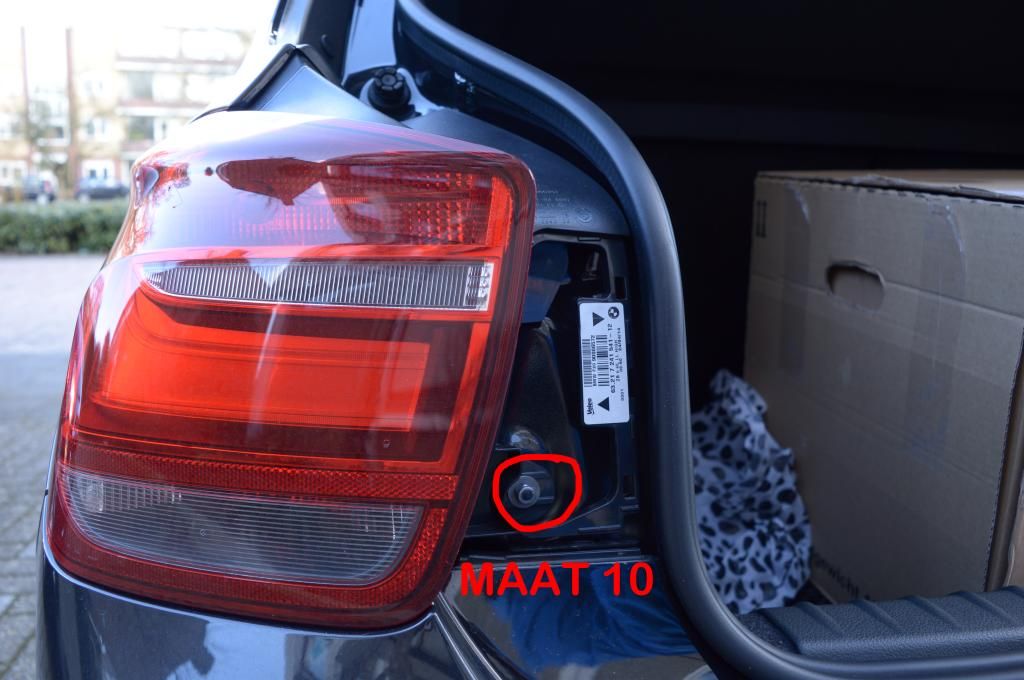 3. Probeer daarna of de lamp al losser zit. Hij zit nu alleen nog vast met 2 kogels die in een rubber kommetje vallen. De lamp zou er met een klein beetje kracht zo uit moeten komen. (
LET OP
trek altijd naar je toe en ga recht achter de lamp staan. Trek dus niet naar boven of naar onder.
ALLEEN
recht naar achteren.
Voorbeeld van het kogeltje waarmee de lamp vast zit in een rubber kommetje (2 stuks per lamp)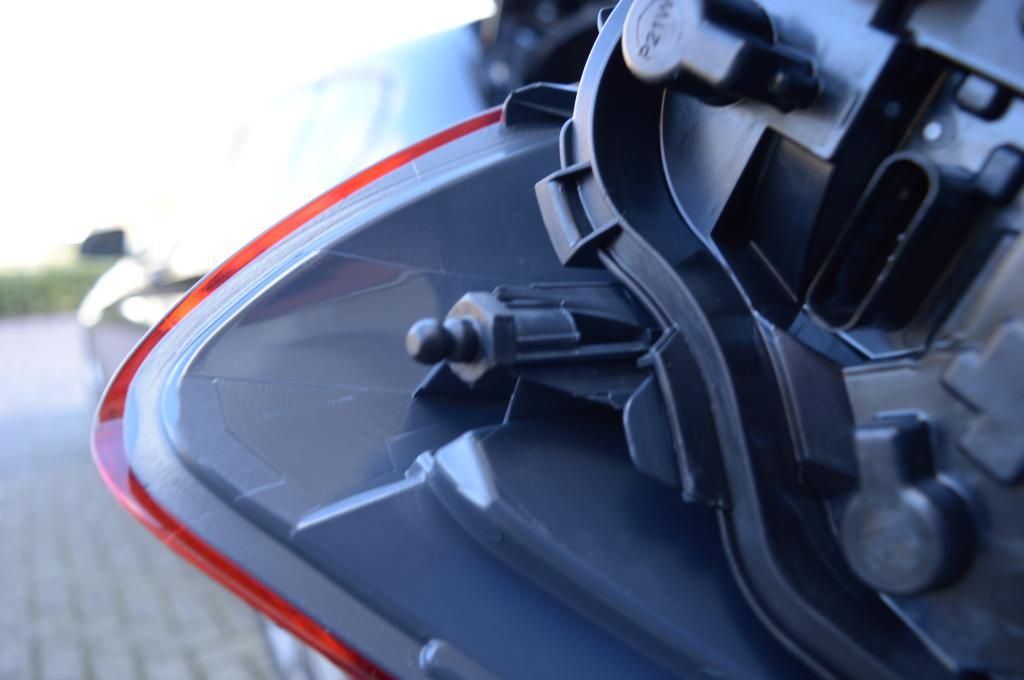 4. Ontkoppel de kabels aan de achterzijde en zorg dat jet het witte kabelgeleidertje er ook af haalt.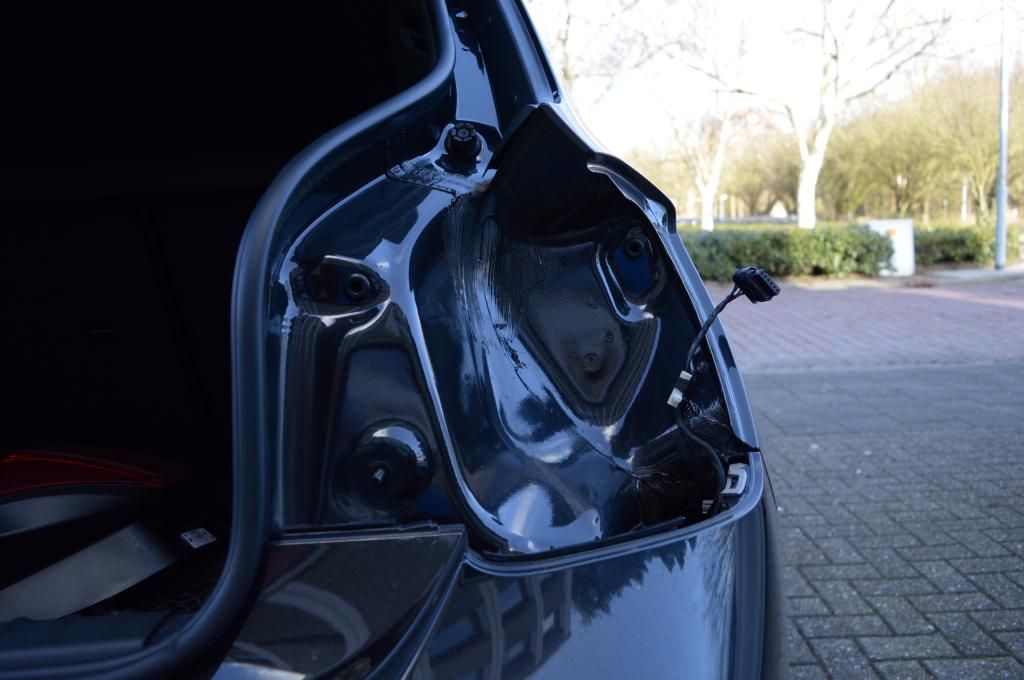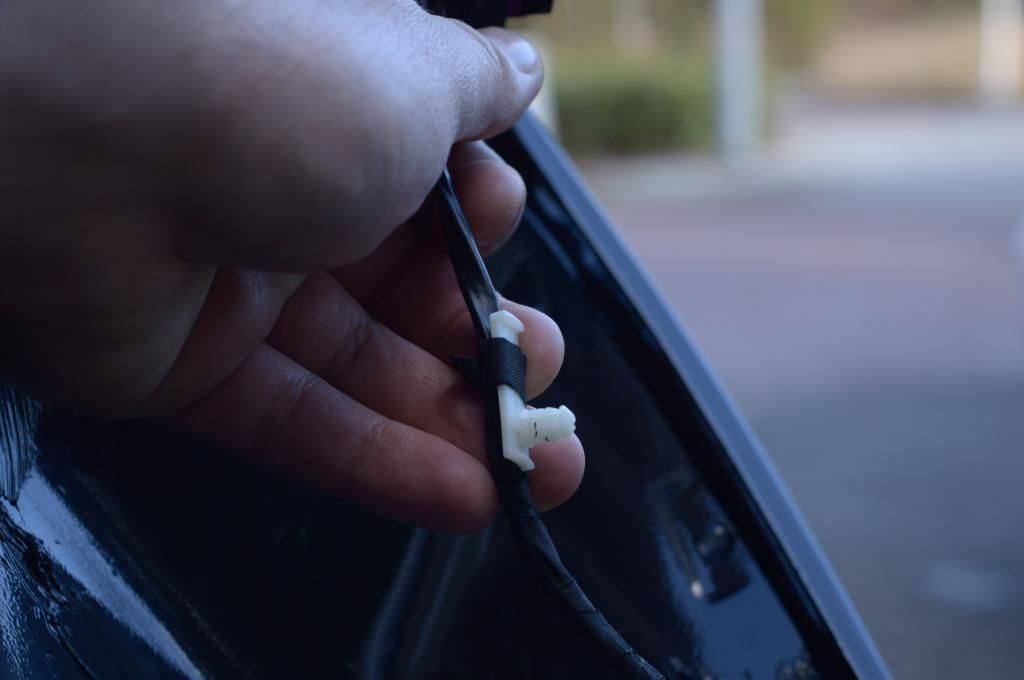 5. Plaats de vervangende lamp terug zoals je de oude lamp vervangen hebt alleen dan visa versa. Er zijn stel mogelijkheden bij het monteren van de lamp. Dit kun je doen bij het vastdraaien van het moertje. (
LET OP
draai deze gewoon stevig vast met een dopsleutel i.c.m. je hand zonder ratel. Draai dus niet te strak!)
Hoe ziet het er nu uit:
Succes en ik hoop dat jullie hier wat aan hebben!
Vragen mag altijd, en tip: Bestel bij BMW Den Haag (Forepark) zij konden voor mij nog iets leuks doen met de prijs