beste bestuurders, mijn sigaretten aansteker doet het niet meer,, nu kan ik dus me tom tom niet gebruiken in de auto,, en nog een probleem bij de aankoop van mijn auto zaten er geen boekjes bij,, dus nu kan ik het nummertje niet vinden wat bij de sigaretten aansteker zekering hoor( welkeplaats die zit) zou iemand me uit de brandweer willen helpen en mij kunnen vertellen welk nummertje het is,,, alvast bedankt
---
kan niemand ff kijken voor me in het boekie alsblieft dan ben ik gered voor morgen !!!! dan kan ik zonder papiertjes naar 100% tuning
---
Bouwer van BimmerPortal
Berichten: 13910
Lid geworden op: 15 apr 2008, 12:50
Locatie: die Heimat
Of in Native :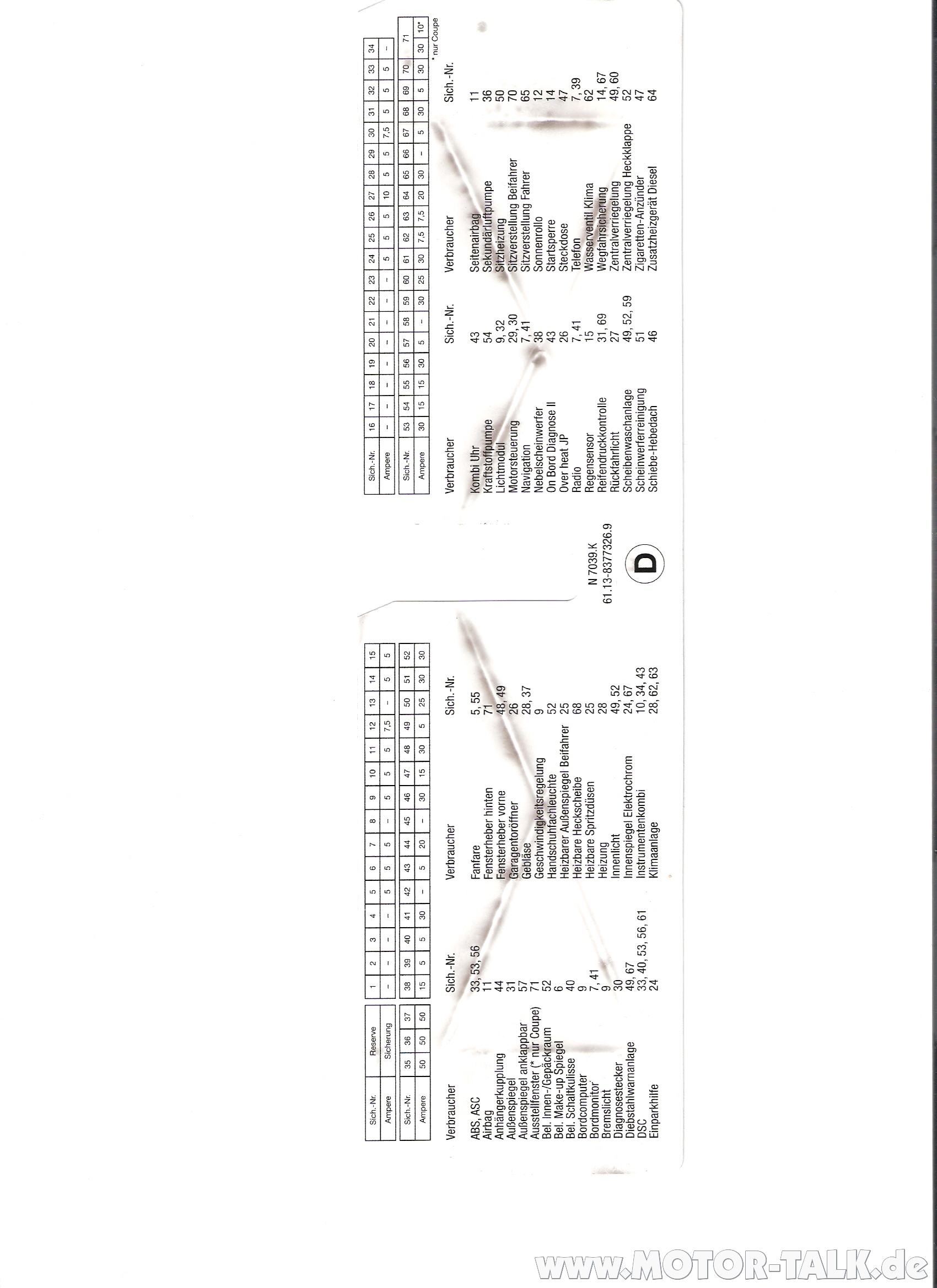 ---
Darudevampire schreef:
DV, is deze ook te bestellen? heb deze nou in het duits of bestaat hij ook in het nederlands?
Ben geen held in duits namelijk
BMW 118d '05 (E87), BMW 320i Coach '85(E30) , BMW 320i Cabrio '93(E30)
---
jongens harstikke bedankt sigaretten aansteker doet het weer!!!!! dus kan weer met de tomtom rijde bedankt voor jullie moeite!!!!!!!!!!!!!!!!!!!,,,, mochten jullie ooit nog is denken aan een poetsbuurt of interieurtje wat schoon moet ben je bij mij aan het goeie adres bedankt !!!!!!!!!!!!!
---
Bouwer van BimmerPortal
Berichten: 13910
Lid geworden op: 15 apr 2008, 12:50
Locatie: die Heimat
Kom je aan huis?
---
Darudevampire schreef:
Is dit schema hetzelfde voor een 320D Touring van '00?
---